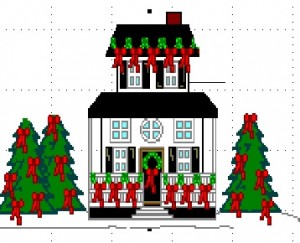 For The Best Days of Our Lives – That's Today!!
 Today's Question from  Barb. . ."Company's coming, house is decorated; how can I save the huge puzzle I'm working on.  Every time I try to put it somewhere, it comes apart.  What shall I do?" Have you got any ideas for Barb?
Dorothy Wilhelm: Not all of family holiday traditions are worth keeping
I hated to visit my grandmother's house, Christmas or not. Even if you made it over the river and through the woods, you still had a three-mile trek straight uphill to Grandma's rural Oregon home. There was no electricity or plumbing and there seemed to be a variety of living things like spiders and bats in the corners of the attic where I slept.Read more: http://www.thenewstribune.com/2011/12/04/1931787/not-all-of-family-holiday-traditions.html#ixzz1fdAz3TIr Some Traditions aren't worth keeping.