Dorothy Wilhelm calls herself a porcupine trainer. That's her term for the sticky situations and prickly people we all have to face on a daily basis.  She believes we all handle porcupines every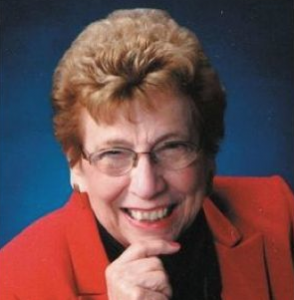 day, whether we want to or not.  Dorothy is a professional humorist, speaker, radio and TV personality who brings energy, good humor and fun to her presentations on using creativity to solve the problems of daily living and welcoming life change with enthusiasm.She is a familiar Northwest media personality and appears regularly on radio and TV, hosts and produces a TV series on TCI-TV called My Home Town, and writes a newspaper column which appears regularly in the Tacoma News Tribune and other publications nationally.   But it has not always been this way.
Some time ago, Dorothy was a widow with six children and a bleak outlook.  She had less than a year toward her college degree, no work history, and, as far as she knew, no employable skills.  She could not even drive her car on the freeway.
Today she still has six children, but everything else has changed.
Faced with a need to put her life on track, Dorothy put into practice her belief that every person has untapped, and often unrecognized, resources that can maximize every opportunity.
That belief paid off:  Dorothy is now creator of seminars which use humor and practical strategies to enable  audiences to develop their own creative resources to manage life change and the Second Fifty Years. In addition to her current programs,.Dorothy was the creator of the award winning Never Too Late on KH20 radio Tacoma and her humorous features appeared weekly on KIRO radio and TV where she was Creative Living Expert for many years.    (KIRO is the CBS affiliate in Seattle and the largest News/information station in the Northwest.)    Her radio broadcasts have drawn thousands of requests for reprints.  Her column appears nationally in such publications as 50 & Better.  She  has a degree in Communications from Marylhurst University  – and she drives anywhere she wants!