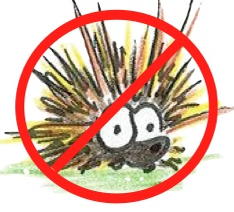 THE RIGHT WAY TO HANDLE PORCUPINES- Dealing with prickly people and sticky situations
We all have to be porcupine handlers every day, whether we want to or not. Here are practical, humorous tips for dealing with the difficult people we meet every day.
KEEP THE CHANGE – LAUGHING ALL THE WAY
We're in the biggest period of change in the world, and our body of knowledge doubles every five years. Swell! Here's how to use creative problem solving techniques to make inevitable change work for you.
TAKE LIFE BY THE FUNNY BONE
At fifty, Dorothy Wilhelm was a mother wit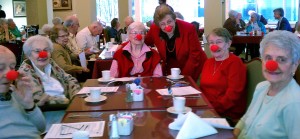 h six kids. She had no job skills and less than a year toward her college degree. She couldn't even drive on the freeway. She still had a battle with cancer ahead of her – At 87, she's seen it all and she's got plenty to share with her audiences about the secrets of vibrant living. Hear Dorothy's laugh filled and inspirational story of how she built her own business, became a radio/TV talk show host, and learned to drive anywhere she wants – just don't try to schedule anything during her Tai Chi Session though.
Get in touch with Dorothy right away and let's start making plans!