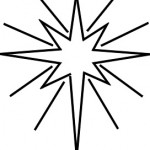 I don't know about you, but sometimes I find it hard to get into the Christmas spirit now that the kids are grown and I can't even decide if I'll have a Christmas tree this year.  Well, when I feel that way, I find the best thing to do is to is pour some egg nog half n half with 7 up, (rum is optional) put on Christmas Carols, and then sprinkle cinnamon on  your warm stove burners.  Really.  It smells wonderful, as if something great were baking, but you don't have to do a thing.  Oh, a friend passes along this recipe for super simple fudge if you want to create an easy home made gift.  
                                            Foolproof Dark Chocolate Fudge .  
This is very easy and liked by many fudge lovers.  For gifts, I have left it in its shape so that the receiver can cut it into the size of serving pieces they like.  I do add marshmallows at times or use peanut butter chips to vary the recipe too. 
 3 cups semi-sweet Chocolate Chips (do not use Framins or Ghirardelli's)  I have used 2 cups of seni-sweet chocolate chips and 1 cups peanut butter or butterscotch flavored chips for variety.  One of our nephews and Dick like the peanut butter and the butterscotch variation.
l (14 ounce) can of Sweetened Condensed Milk (any brand but not evaporated milk
Dash of salt  (I leave it out for those who are a salt free diet)
l cup chopped nuts ( I usually use almonds)
l and l/2 teaspoons vanilla
I have made this by using the microwave to melt the chocolate chips with the Condensed Milk, but you can melt the chips with the mlk in a heavy saucepan, over low heat.  Add salt at this time if you are going to add salt.  When the chips are melted stir well and then add the nuts and vanilla.  Spread evenly into an aluminum foil-lined 8 inch or 9 inch square pan.  Chill 2 hours or more or until firm.  Turn the fudge onto a cutting board, peel off the foil and cut into squares.  Store loosely covered at room temperature.  When using the microwave, melt the chips with the condensed milk and salt in a l quart glass measuring with a handle or a microwave safe bowl.  Cook on 100% power for 3 minutes or until the chips melt.  Stir after each minute and a half.  Stir in the remaining ingredients and proceed as above.  Microwave ovens vary in wattage and power output, cooking time may need to be adjusted.  Makes about 2 pounds.  You can make rocky road fudge by adding one cup of miniature marshmallows before pouring the melted mix into a foil-lined sqare pan.  The reason I use the foil lined and buttered pan is that it is easy to remove it from the pan because you just lift it out of the pan with the excess foil around the edges. . .
From Dorothy: This recipe is, as the name suggests, foolproof for fudge lovers. In fact, you'll have trouble passing it on.  And as my old mother would have said, "Remember, the calories are like Italian money.  It sounds like a lot, but it's really nothing."
Finally, here's an article I found in the Get Rich Slowly Newsletter: a home made hand warmer.  I didn't even know you could make a hand warmer at home.  You'll find this and lots more at Get Rich Slowly where there are lots of good financial tips, too.
Home Made Hand Warmer
Give your friends the gift of warmth with a homemade hand warmer. If you know how to make a beanbag, you know how to make a hand warmer. Use wool or cashmere or felt material, but instead of filling the bags with beans, fill them with ceramic pie weights (available at kitchen stores and on Amazon). To use these toasty treasures, simply microwave them for a couple of minutes and then slip them in your pockets.New post on Monday. We'll have new ideas and lots of fun from now to Christmas.  Please let me know what great ideas  you have for getting through this holiday season.