Employee Productivity Strategist Laura Stack says that if employees think they're going to get to go home early once in awhile, they will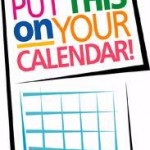 actually get more done. This day was established in 2005 so if you haven't been celebrating, you've got a lot to make up for.
In the meantime, remember that taking a brief play break at work, can be almost a mini vacation.  A few minutes of laughter engages your creativity and allows you to see problems and stress in a new light.
"Choose a job you love, and you will never have to work a day in your life."