http://budurl.com/laughwithfriendday
Share a favorite joke or quote with a friend. You'll be amazed at who's ready for a good laugh. This is one of my favorites, I offer no apology:
 •If at first you don't succeed, better not take up skydiving.
Friends come in all shapes and sizes, and if you laugh together, you can't help feeling better about each other.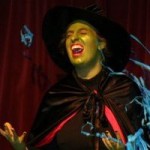 There are lots of reasons to celebrate today – but let's start off telling a friend an old joke.  If he's a real friend he'll laugh anyway. I love crazy quotes like  this: 
•Friends are the bacon bits in the salad bowl of life."
 * It's always darkest before dawn.  So if you're going to steal your neighbor's newspaper, that's the time to do it.
• She's always late.  Her ancestors came over on the June Flower.
In his book, Love, Medicine and Miracles, Dr. Bernie Siegel recommended the "use of spontaneous laughter and to maintain a childlike sense of humor throughout your day." 
 He believed it is "impossible to live in fear when you laugh" and that we can control two things: our thoughts and behaviors.
Today is Boys and Girls Club Day, May Ray Day (get out in whatever sunshine you can fine… and Accounting Day to honor accountants among us or to look around and see how much money we have on hand.  I guarantee you, accountants are not that used to being honored.
One more thing – Laughter is always better when shared so for today, pick a friend,  choose one of today's causes, celebrate with laughter and come back and tell us how you did it. What makes you laugh. (Family friendly please.  Remember, I am a dinosaur. )  First to get in with their ideas, wins a prize of practically no intrinsic value.  ">Leave your favorite quotation here.