"You'll be Poultry in Motion!" says Dr. Patt Schwab
There's no reference anywhere as to why this is so or why on earth  you might want to do such a thing. But remember our aim is to celebrate every day, and this will certainly be an unusual celebration.  But since we don't know why there's a Dance Like A Chicken Day,  the only thing to do is to start dancing and  call in an expert.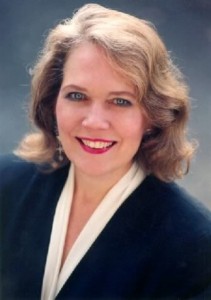 Let me introduce Dr. Patt Schwab, who hosts the internet's only Fowl Humor website.  Dr. Patt is a very successful international humorist and professional speaker.  She often builds her fantastically interesting and incredibly lucrative presentations around the rubber chickens which have unaccountably become her close companions. She definitely has more chicken friends than anyone else you'll meet so dancing like a chicken should come naturally to her.  Scroll down to meet a couple of chicken All Stars.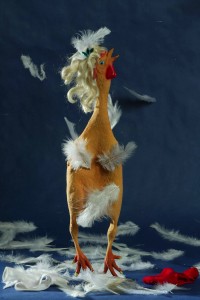 Patt who has a coffee table book in process featuring these rubber creatures, offers a couple of these mythic creatures for our inspiration.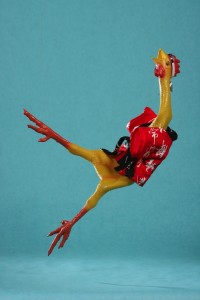 Remember that we're all here to celebrate every day of our lives – so get some pictures of everyone  in your office dancing like a chicken and let us see them.  You can email them to me.  Click here and ">Do it now.