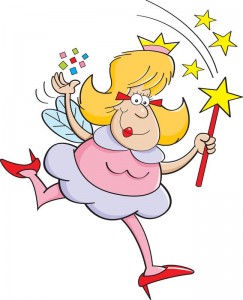 WE DON'T KNOW WHERE TOOTH FAIRY DAY CAME FROM – it may have been created on the spur of the moment to calm a crying child.  We don't know much about the tooth fairy but I can tell you that it's a pity  she doesn't come around now when I could keep her in an endless supply of teeth.  I do know that the tooth fairy pays way better these days. My kids were lucky to get a quarter.  Each.
I DO KNOW WHAT THE TOOTH FAIRY DOES WITH ALL THOSE TEETH, THOUGH.  I learned, the way we do so many things, from my daughter. I was speculating over what might happen to that bagful of teeth she has to be carrying around, and daughter #1 said, "Well she grinds them up to make fairy dust."  Of course, I should have known.Where do you think she'd get the fairy dust.  Now you know too.
When our kids were little there weren't such accessories as tooth pillows. I did save all the little teeth carefully in separate boxes.  A few years ago, I turned my young daughter's teeth over to her. I know she was glad. But of course, this means that somewhere, there's a serious fairy dust deficit.   HAPPY TOOTH FAIRY DAY!