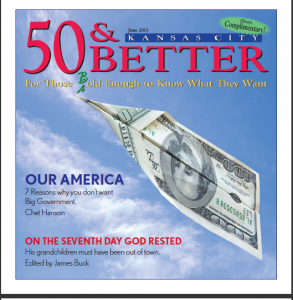 My newspaper column appears in several publications.  Take a look at how it comes out in 50 & Better in Kansas City.  "Don't Stage Manage, my son told me." 50 & Better was one of the pioneer publications for people enjoying their second fifty years.  I think you'll enjoy it too. Here's a peek:
The Minnesota contingent of my extended clan will arrive to celebrate Mothers Day and birthdays in just five days. It's their first trip to the Pacific Northwest and I've barely gotten started on the cooking, cleaning and micromanaging. . . .
"Now, Mother," cautioned Number One Son, "Don't make a big production out of this visit."
"I don't know what you're talking about," I said, although I knew exactly what he was talking about. Actually I'm the Queen of Big Productions. Some folks may think that life is a cabaret but to me, life is a Daffodil Princess Pageant and I'm the chief advisor.  . . Find me on page 15.