Reason to Celebrate!  Today is Dr. Seuss' birthday.
Did you know that  Dr. Seuss won a Pulitzer Prize?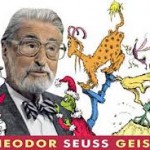 Did you know that he received an Academy Award for his War Effort in WWII?
Did you know that he got me fired from my first real job after I was married?  Find out how!
Dr. Seuss's 110th birthday. He's being honored all over the world with special birthday celebrations.
It's all true!
Dr. Seuss whose given name was Theodore Suess Geisel won the Pulitzer Prize Special Citation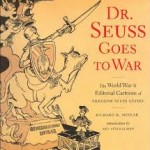 Award in 1984 for his children's books. Dr. Seuss also won an Academy Award in 1947 for a United States Air Force film 'Death for Design'.
He used the name "Dr. Seuss" because his mother always dreamed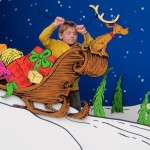 of having a son who was a doctor. Of course, We all love Dr. Seuss, but my own favorite story is Horton Hatches the Egg. "I meant what I said and I said what I meant" and Horton Hears a Who. "A person's a preson no matter how small." So  I used these books to teach first grade CCD when I had my first job as Religious Education Coordinator at our parish church.  The pastor fired me because he thought Dr. Seuss and Horton were not theologically sound.  I still think I was right.
See Dr. Seuss National Memorial Garden with statues of all of his favorite creations
"Don't cry because it's over. Smile because it happened."  Dr Seuss
See other special days to celebrate at Days Of The Year