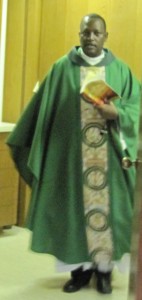 In this month's column in The News Tribune, I introduced you to two folks who are really good at celebrating life every day.  First, here's Father Charles Kanai, Parochial Vicar at St. John Bosco church in Lakewood.  Last week, he taught the congregation to sing Thank you Jesus in Swahili.  We caught on very fast.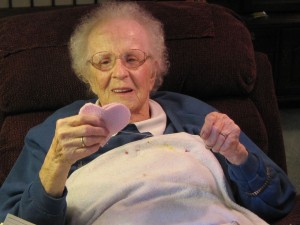 Lenore Clem is 93 years old. She is called the Heart Lady  on Fox Island where she lives because of the soft "feely" hearts she creates. She's made more than 100,000 and they've gone to hospitals all over the world.  There's a doctor in Australia who uses them in his programs as a clown.  They've gone to Zambia. It's amazing how fast they've traveled.
I love her story because at 93, she'd be quite justified in saying, "There's just nothing I can do to make a difference. But she's made a big difference."  Wouldn't you love it if we all could do something like that.  Her hearts can be given away, but they can never be sold.
Father Charles teaches us to sing