Mothers Day Root Canal Appreciation Day. Eat what you want Day though likely after the root canal you won't want that much and Twilight Zone Day and, oh yes, Mother's Day.
I don't like to complain but this seems a very odd combination of events but take your choice.  It's a hard choice because I do love the Twilight Zone but after all, I spend most of my time there so I pick Mother's Day.
Mother's Day had surprising beginnings, according to National Geographic: but for me, like many American Moms, it's a day to revel in hearing from my six kids, and remember the Moms in my family.  Let me introduce you to my Great Grandma Carolina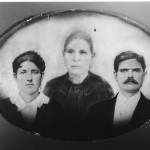 (she's shown in the middle of the picture with two of her twenty four children.  She lived to be very old but she didn't smile much.  Next is my Grandma Angelina Franco. She had a twelve children.  Three came to America with her and the rest were born in  the United States.  Grandma Franco baked forty loaves of bread every week in that outdoor brick oven,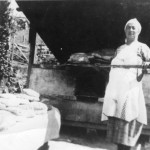 which her family consumed. By the end of the week, the bread was very hard and had to be dunked in coffee to be eaten.  And there is my own Mom, Marion Conway. Sailor Suits were all the rage in those pre-World War II days.  She's standing on the steps of my playhouse in Warland, Montana.  And Mom knew something that none of the other women in her family seemed to know. She only had two children.  Happy Mother's Day to all Mothers everywhere!