Episode #1 Larry Francis told us how much he enjoys being a house husband.  He does all the housework, He does windows, and he cooks.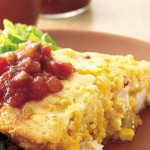 Here's Larry's Tamale Pie recipe:
1 package (9 oz) frozen diced cooked chicken, thawed
1 can (4.5 oz) Old El Paso™ chopped green chiles, drained
2 teaspoons Old El Paso™ taco seasoning mix (from 1-oz package)
1 cup shredded Mexican cheese blend (4 oz)
1/2 cup Original Bisquick™ mix
1/2 cup cornmeal
3/4 cup milk
1 egg
1 can (11 oz) Green Giant™ SteamCrisp® Mexicorn® whole kernel corn with red and green peppers, drained
Shredded lettuce, sour cream and Old El Paso™ Thick 'n Chunky salsa, if desired
Directions
1 Heat oven to 400°F. In 9-inch glass pie plate, stir chicken, chiles and taco seasoning until mixed. Sprinkle with cheese.
2 In medium bowl, stir Bisquick mix, cornmeal, milk, egg and corn until blended. Pour over chicken mixture and cheese.
3 Bake 25 to 30 minutes or until toothpick inserted in topping comes out clean. To serve, cut into wedges and top with lettuce, sour cream and salsa.
Episode 2
Karen Medder talked about Old Military Road that formed the basis for the settling of the US.
Byron Crueger talked about his years of combining ballroom dancing with travel and talked about visiting  the Uros.
The Uros (Uru: Qhas Qut suñi) are a pre-Incan people who live on forty-two self-fashioned floating islands in Lake Titicaca Puno, Peru and Bolivia. They form three main groups: Uru-Chipayas, Uru-Muratos and the Uru-Iruitos. The latter are still located on the Bolivian side of Lake Titicaca and Desaguadero River.
The Uros use bundles of dried totora reeds to make reed boats (balsas mats), and to make the islands themselves.[3]
The larger islands house about ten families, while smaller ones, only about thirty meters wide, house only two or three.[4]
The islets are made of totora reeds, which grow in the lake. The dense roots that the plants develop and interweave form a natural layer called Khili (about one to two meters thick) that support the islands. They are anchored with ropes attached to sticks driven into the bottom of the lake. The reeds at the bottoms of the islands rot away fairly quickly, so new reeds are added to the top constantly, about every three months; this is what makes it exciting for tourists when walking on the island.[2] This is especially important in the rainy season when the reeds rot much faster. The islands last about thirty years.[citation needed]
Each step on an island sinks about 2-4″ depending on the density of the ground underfoot. As the reeds dry, they break up more and more as they are walked upon. As the reed breaks up and moisture gets to it, it rots, and a new layer has to be added to it. It is a lot of work to maintain the islands. Because the people living there are so infiltrated with tourists now, they have less time to maintain everything, so they have to work even harder in order to keep up with the tourists and with the maintenance of their island.[citation needed] Tourism provides financial opportunities for the natives, while simultaneously challenging their traditional lifestyle.
The Uros islands at 3810 meters above sea level are just five kilometers west from Puno port.[4] Around 2,000 descendants of the Uros were counted in the 1997 census,[2] although only a few hundred still live on and maintain the islands; most have moved to the mainland. The Uros also bury their dead on the mainland in special cemeteries.
Food is cooked with fires placed on piles of stones. To relieve themselves, tiny 'outhouse' islands are near the main islands. The ground root absorbs the waste.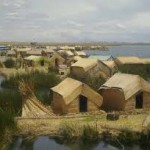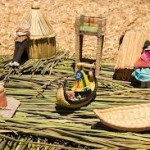 Byron can be contacted at WA Masonic Charities Masonic Outreach Services. 253-442-2505 X 404.
Aging In Place with Trish Cooper.
Trish Gave Six Tips For Aging In Place.
Contact Trish at www.FamilyHomeCare.com or 866-545-1092