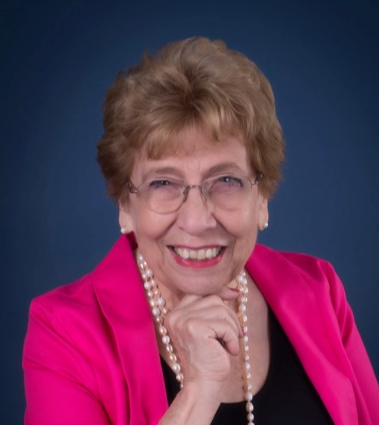 Nearly four decades ago Dorothy Wilhelm was a widow with six children and as far as she knew, no employable skills. She could not even drive her car on the freeway. Today she still has six children, but everything else has changed.
She is a columnist, humorist, speaker and broadcaster, she  has spoken to audiences from Bangkok to Nashville. Dorothy hosted Beacon Award winning My Home Town on Comcast TV for another decade and she now does an Dorothy now does an internet radio broadcast on the SOB Radio network. (That stands for Spunky Old Broads. All the hosts are women over fifty.)
She does Tai Chi three times a week, including Sword Form – and she drives anywhere she wants.

2019 Book Signing Schedule
Join Dorothy Wilhelm for these special events and signings for her new book, True Tales of Puget Sound in 2019.

February 14 –The Olympian, Olympia 11-2
February 17 – Old Cannery, Sumner 10-12
February 19 – Hansville, WA Community Center 7:00
February 23 – Schmidt House, Olympia 1:00 – 3:00
February 24 – DuPont City Hall 1:00 – 3:00
March 1 – The News Tribune – Tacoma 11 – 3
March 3 – Fox Island History Museum 1 – 4
March 9 – Steilacoom Tribal Museum 11-2
March 24 – Liberty Bay Books – Poulsbo
True Tales of Puget Sound comes in an especially handy Readers Digest size format. Ideal for doctor's office or bathroom reading. Everybody says so.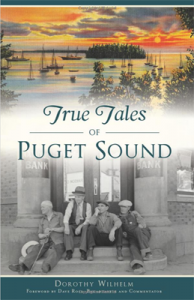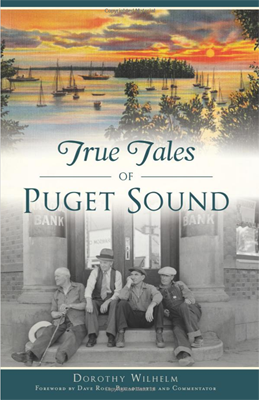 True Tales of Puget Sound sold out in three weeks and is now in its second printing.
Filled with warm, quirky, vignettes of the history of Puget Sound, True Tales really are, as Dorothy Guarantees, stories you never heard before.
Dorothy spent ten years as Creativity Expert for KIRO radio and TV in Seattle, sometimes sharing the microphone with Dave Ross who has written the Foreword for this book.